Get an experienced leader who can help you...
I've helped Owners, CEOs, and Founders solve problems in marketing, sales, service delivery and operations

Made Millions, Saved Millions!
Get an experienced, fresh set of eyes to analyze your current situation and help you define your current issues and future goals?
Get a business leader to develop your custom  Business Builder Playbook. Then, decide – hire a Fractional COO to help you?
An experience operational expert can help streamline processes, get the right people doing the right work, and help improve profits. 
Need to make improvements in your business, but not sure exactly what is holding you up?
After 20+ years in business, I can confidently tell you that the blockers to growing and scaling your business come from 1 of 4 places: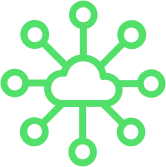 The type and volume of leads your sales system needs.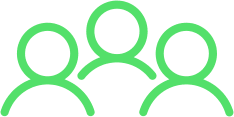 Enough sales and revenue to hit your growth goals.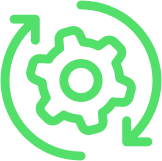 Cost efficient services and products that make customers happy.
Profits, people, hiring, and incentives
Some Clients That I've Helped Using My Process
Tony helped us see the potential in our agency and put instrumental processes and systems in place to grow our leads, sales and revenue.
Keith Eneix
CEO/Fannit
We needed a proactive and clear communicator to lead our team through a transition to grow our business, we love working with Tony.
Aaron Booker
Founder/Varvid
Tony has a keen understanding of how multi-generational teams work. His coaching, communication and leadership helped us weather a few storms.
Jeff Turley
CEO/GoNetYourself
We hired Tony as interim Director of Operations. He lead our executive team to define goals, provided valuable financial analysis, and helped us sort out key people issues.
Robert Chandler
CEO/Cloud9 Realtime
Before you invest time and energy stumbling around in the dark trying to fix things, let's talk.
Getting Started is Simple:
We have a Discovery Call, get clear on your vision, goals and constraints. 
We have a Planning Call where I present a strategy and show you the cost of doing more of the same.
When you're ready: we have a kick off call to get started removing constraints.
I'm happy to have a call without commitment
Remove constraints so you can grow and scale your business.
Sales Goal & Lead Gen Calculator
Marketing & Sales ROI Tracker
Weekly KPI Tracker 
Not quite sure you're ready to talk, but want to keep in touch? Subscribe to my mailing list. I won't spam you with junk.