ROI stands for Return on investment or cost, a ratio between income and investment. It would be the percentage of the income divided by the cost, meaning it is the clean money you will get from your investment. This is the formula used to calculate marketing ROI.
ROI = ( Revenue – Cost ) / Cost x 100%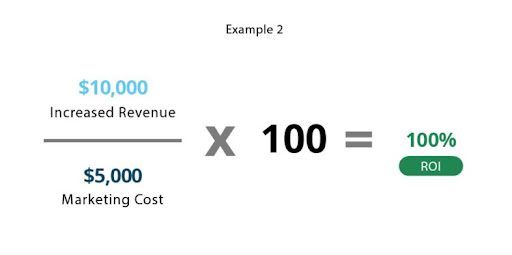 Based on studies, the ratio of a good ROI is 5:1, but exceptional ROI calculation is around 10:1, an ROI ratio below 2:1 is not called profitable. The cost to distribute goods/services often means organizations will break even with their spending and return. Also, the Time of investment is calculated in terms of return on investment. Many marketers generating revenue will always calculate the time spent on planning, making the product, and selling it as it will affect the selling cycle of the goods/services, which is such an important metric in marketing campaigns.
In every company's sales growth, companies should have a tight marketing budget that focuses explicitly on the marketing cost over generating revenue.
Marketing ROI
For any content marketing lead generation strategy to be effective, you have to close the loop on the end-to-end process. This means sales are accountable to marketing so marketing is accountable to sales. So team members from marketing should always serve the sales cycle and every sales manager should also serve the marketing department as their annual sales goal. This should generate extra leads per month, Marketing team should also have the intelligence from the sales team in order to get these results to be seen.
Lead Conversion
Most businesses studied and display a lot of marketing strategies to generate sales, including email marketing, social media marketing using social media ads, and a lot more. Getting traffic didn't always mean getting a lot of conversions. Keep in mind that relevant traffic is more effective than quantity leads.
To generate leads, we have the 3 important sales skills that you need to improve lead conversions.
Build Rapport
In conversing with our leads, things in mind that we will be engaging with different types of leads, and we should be able to determine what type of persons we are talking to. Effective marketing strategies are to mirror our customers, listen to their tone of voice, and make sure that our pacing is inclined to them. This marketing strategy would gain the trust of our leads because people will work with people with the same interest in the business.
In this video, Tom Ferry talks about 3 steps in converting leads.
Listen to your customer intently, mirror them in such that you will have a connection with them but don't follow their accent because it will be awkward, just gain a little personality from them, and you can start your conversation and gain trust in our leads. Mirroring them and using exactly the same pattern, building rapport in a conversation will increase sales growth in your business.
Qualify For Motivation
In order to know what would be the needs of our leads, we can ask open-ended questions, such as asking what are the reasons why you are availing of or buying the products/services. With the 5 W and 1 H questions, you can narrow it down to the needs of the interest of our leads.
Close! 🙂
At this point, you already got all the information that our leads are looking for, so it is now time to let the leads know the price and make sure that you are talking to our leads transparently. Provide the pros and cons, the product's price, and lastly, ask for the sale. Asking for a sale with all the information you gathered is much more realistic than providing the product immediately.
Provide the goods/service from A – Z, directly ask the lead to have an appointment, or don't be afraid to ask for the sale since you have already built trust and you already gathered all the needs the leads should have, so there is no reason for them to say no. The only reason for the lead to say no is that they still haven't got the budget for this, so immediately emphasize and ask when are you gonna be free to buy or avail the products/services and have a follow up on them.
Marketing Funnels in ROI
A promoting pipe deals pipe, transformation pipe, or fair plain ancient pipe may be a framework that permits you to track the customer's travel from no thought who you're right through to getting to be a deep-rooted steadfast client. The excellence of a pipe is that it gives a graphical representation of what can be a complex subject to imagine.
It is shaped like a funnel that visualizes the process that your customer goes through during your journey with your brand and business.
Taking a look at your business is as simple as creating a funnel and how you acquire customers. There are stages that customers take, and the journey they go through moves them from that your business never existed to becoming existing customers.
6 Tips On Marketing Spends
For starters, you should be wondering how much you will be investing, this would be the starting ground to think about how many sales will you be making, how high can we gamble and how low can we get. To be on the benchmark Marketing 360 has tips in order to have an organized marketing budget and tips for marketing strategy in spending your money on your business.
In this video, marketing360 talks about effectively spending money on marketing.
Tip #1 Invest between 7% – 15%
Based on Harvard business school put a report many years ago that the percentage in investing is between 7% – 15% of your revenue back in your marketing. It would help if you reinvest this percentage to sustain and grow your business. 15% marketing investing will get you to your goal. For a mature business and a customer base business, 7% – 15% is pretty effective, but for starters and fast-growing businesses, if you want to get out and experience higher revenue, 15% is preferable.
Tip #2 Getting an image of how many leads/sales
In a marketing team, you should be able to have a tight plan on how many marketing agent quotas should have. To have organized and effective growth in your business, always focus on your profit and revenue growth a give a specific range of leads that one sales agent should have. If you want to achieve 1000 leads per agent per month, then also calculate how much would one lead should be in order to be organized and still be in a reasonable marketing cost. Try to determine what your lead cost will be and just multiply it by how many leads you need. This also can help to determine a good marketing budget as well. If you are a growing company you will need to increase your lead flow. Increasing employees gonna also increase the budget of the leads. If you don't know your marketing budget you can do an experiment in your free time to have a trial and error on how much your budget would be until you will be able to get the accurate budget for every leads that you can have.
Tip #3 Invest enough to be competitive
In investing in marketing, you should always spend money and time, marketing is fair but not free. So invest enough to a certain point that you and your competitors will have the same ranking, or you can overlap them in sales. If your competitor is more known and does have more sales it won't be easy if you are just laid back and watch the fight, you should be able to provide enough investment to gain leads more than your competitors. One of the marketing efforts is to be a player in the game, with your high marketing expenses, you would be able to leverage the ratio of your effort and your expense. Think about it always you will always have a competitor in any aspect of your business. Hire good marketing teams and train them to have suitable marketing activities.
Tip #4 Invest in just more ads
With enough marketing budgets, the best marketing investment will be on every social platform or landing page to where your leads are going. Ad spending always is the most crucial factor in the digital world. There are a lot of tools out there that every marketing campaign should have, Spyfu and SEM are good examples of tools that every business should have in a digital world. Also, investing in just more than ads means investing time and talent for your business. Design and content are huge today; hire the best graphic designers and the best content writer to boost your landing page exposure. This marketing cost would be worth it since attractive and informative landing pages are so good in the eyes of our leads. Don't focus on your marketing spend, and look more at the talent of the people you hired. It's always very important to have great content, new design, and new videos that would be updated on your landing page monthly.
Tip #5 Diversify
Getting fame is the best way to get more leads; run your ads on all of the platforms that your leads will be going to. Don't just run ads on Facebook or elsewhere. Run your ads on multi-channels, and hire people that can run this for you, because marketing is complicated more than ever, but the important thing is that you understand it and have a team to execute it on, and you've diversified. Make sure that you will always be there because your leads should be able to see you, so run ads on multi-channel to ensure that your website will be seen and shown to them. For it to be effective in your marketing cost, make sure to split the budget into two, invest half of it on ads and half of it on organically/socially related things. If you split your budget into these plans, you will get great results.
Tip #6 Not all marketing is created equal
Marketing is fair but not equal, which means that if you pay less, your result will be less. If your marketing teams are working low, your conversion will also be low, so make sure that your marketing expenses will also have a goal that will reflect the revenue of it logically. If you will invest low, you won't see any results, and if a company is investing $150 for marketing campaigns, to be honest, that isn't a marketing program. To be seen, you should be able to invest more; investing more is a sign that you will see great results in your marketing campaign. So look at the results always, investing a low capital won't have revenue, so think about spending low capital monthly without getting revenue versus investing 10x more capital in just one month you will be getting revenue, and that is what we called sales growth.
Conversion
Get Them To Make A Micro-Commitment And Take Some Form Of Action
Once your lead has arrived at your website, storefront, or social media page, you need to take action. You can create a call to action so that leads can just click it even if your churn rate is rising, they still can go for it. Selling a low-priced product like a pack of gum would be a sale; selling a high-priced product like a car, then that micro-commitment could be a smaller action like going for a test drive. We can do anything as long as it can be related to our product, even if it won't be a sale, but if leads made a micro-commitment on it then it would help increase our traffic. As they say, relevant traffic converts to leads.





Point is that we are leading them to a logical process in which they provide their information by exchanging their contact details and signing up for any landing page call to action. At this stage, your lead is now warm.
Lead Magnet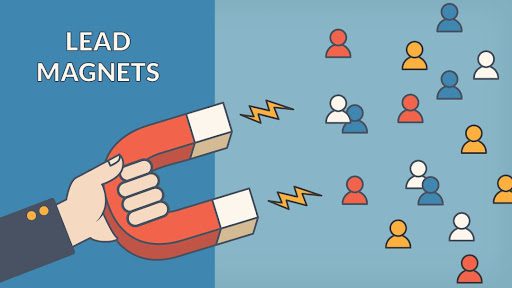 One promoting ROI equation is to be a lead magnet; it could be the shape of content or data merely offered complimentary to draw in qualified leads to have income produced. Moreover, people who are inquisitive about what you are doing are more likely to purchase from you at some point in the future.
A Good Lead Magnet Must
Solve/Need –

Solving an immediate need, people sometimes call a lead magnet an ethical bribe by convincing people to want what you sell. A good lead magnet will provide massive value to your audience and make them amazed to be convinced that they will buy what a lead magnet is selling.
Create Desire –

One example of marketing tactics is to create a desire for your audience to dig deeper and wants to know more about what you are selling. Creating a desire for your leads to go deeper and learn from you and by that, you will build a community, and that is how you build and engage an email list to turn your email leads into longtime fans.

Sell !!! –

In eCommerce sales, your lead magnet is the best tool you have, based on the classic AIDA funnel.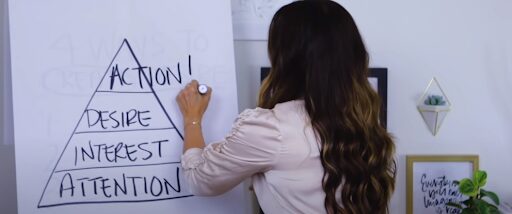 Attention –

When you attract leads by posting blog posts, creating a call to action, and posting ads to multi-channels. Getting attention is one of the customer journeys in converting sales.
Interest –

The leads right now are interested to know more about your products, and providing helpful information will retain the idea for a lead to dig deep and learn from you.
Desire –

It is easy enough to share valuable information that most customer gets wrong. In creating a desire list, you must provide useful but incomplete information, but the hard part is to bridge the gap between the two and create desire.
Action –

It would be the last part where your media spend, campaign success, and creative development will get results by asking for the sale.




3 Must-Have Marketing Automation Workflows
MQL Nurturing Workflow
One of the most essential automation workflows will be Marketing Qualified Leads or MQL workflow. These are the leads that haven't done a purchase, but they interacted with our system in some way by signing up to our website, landing page, downloading an ebook, or connecting to our social media. MQL nurturing workflows usually start at a very young age, so we need to nurture them for them to know more about our service also, we are guiding them on their buyer's journey.
Abandoned Shopping Cart Workflow
The concept is that customers add items to their shopping cart and never check these out for some reason. They may find a cheaper sales price or accidentally click on a PPC ad that is much more affordable and useful to them. We will track these leads by following up on them that they have an item that hasn't been completed and motivating them to purchase these items by providing special discounts and special offers.
Upsell Workflow
As the word upsell means that we are looking for leads that already had purchased from us and creating email marketing content that will motivate them to upgrade their services from us or purchase another item that is much more valuable to them. If you are in the E-commerce industry, you should be able to know what your customers purchased and confidently send an email to them asking to upgrade or provide another product that is useful to them.
Sales Pipeline
Tracking ROI in marketing will always be crucial that is why we should include a sales pipeline in every sale. This would narrow the interest, especially the information about every buyer's journey. The PPC campaign will also be present, and it will be under one pipeline in the funnels.
Breaking down the steps and covering all aspects of the buyer's journey should be necessary, especially in an industry-average world of digital marketing.