Getting Inside Digital Marketing
What is a digital marketing agency?
Posting jobs, ads, expanding your company on the billboard, paying it to be in the newspaper, and sometimes hiring a person to give flyers in the streets. These are some forms of marketing, but these forms are effective in the early times. We need to adapt and take advantage of the world inside digital marketing agencies. Digital marketing is when you market, expand, advertise and sell your services or products virtually.
A digital marketing agency is companies that work with digital marketing. Digital advertising, online marketing, or social media marketing are marketing in which you expand your company and interact with customers without stepping outside your house.
A digital marketing agency also helps your company to trust in the brand, and especially this digital strategy is less expensive and has the digital marketing needs.
6 Forms of Digital Marketing Strategy
Creating and planting these digital marketing seeds takes time to grow and gather results. Here are six forms of digital marketing that you need to learn to start a digital marketing agency:
In this video, Joey is a digital marketer working in a digital marketing agency and shows all six forms of digital marketing to nurture the business growth
1.) Content marketing
Creating blogs, infographics, videos, and case studies is what we call content marketing. Viewers will watch or read about the service or product with the same interest. This digital strategy gets more subscribers and followers who will always be watching your content once they follow you.
2.) Search engine optimization
Search engine optimization, or what we call SEO, is Search engine services when an SEO agency lets viewers find their website in just a simple google search, making sure that it should be the first search in any search engine. It optimizes the credible website links back to the content to rank first in the search result. Search engine optimization will take time for the website to rank first. There are also consistency and SEO efforts that maintain the ranking by optimizing the website. This custom strategy doesn't need to spend any penny.
3.) Pay-per-click PPC campaigns
Driving website traffic to the website by ads but for this, there will be a penny spent every time the ads are clicked. Text ads, image ads, and video ads are shown on websites. This is possible with the help of PPC or what we call pay-per-click. So all the ads you can see on any website advertising their service or product are PPC marketing.
4.) Social media marketing
Getting a lot of audiences, connecting and interacting with their audience using Facebook, and social media presence significantly impact digital marketing. Facebook, Instagram, Linkin, and Twitter will be used to advertise by a post, image, or video of them showing their product or services. So take advantage of the audience who spent a lot of time on social media, which we can interact with and simultaneously expand our business connection.
5.) Email marketing
Ecommerce businesses have a traditional marketing strategy in a marketing team, and this cold email outreach, in which we extract specific emails from leads extractor tools which we pay and receive email addresses to people with the same line of business. More qualified leads mean more customers; one free email account can send up to 100 unique daily emails. Creating 5 unique accounts can send 500 emails daily, so think about how many people will receive your advertisement in a week. There is also what we call effective email writing, which can capture customers' insight. It won't be an overnight result, but in just a few days, you should be able to receive positive responses. Studying the timing and the words will gain more customers and undoubtedly helps the business growth.
6.) Affiliate marketing
Even though you grow the brand's funnel, you still need to expand and nurture your business and want more website traffic by using a 3rd party company. This is what we call affiliate marketing. Affiliates will help promote the brands and products for a fee with the help of email sign-ups, registrations, or subscriptions.
So as we say that this will not be an overnight process; we will be waiting so what we call the "Result." We should receive a positive response or an inquiry about our product in just a few days. Search engine marketing, PPC campaigns, email marketing, SEO company, and many more are digital solutions that will solve business growth.
9 Signs That You Need to Hire a Digital Marketing Agency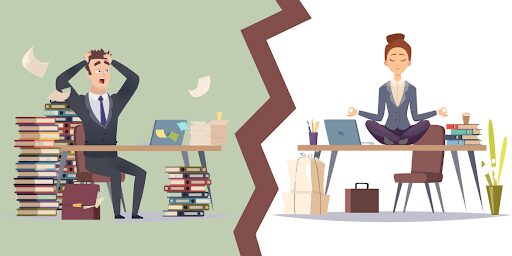 1. YOU TRY TO HANDLE EVERYTHING YOURSELF.
From social media, managing your post, updating and maintaining audiences, sending emails to your audience, and even optimizing your website. From regular employees to the manager all in one. With the stress and pressure you are receiving, maybe it's time to hire a digital marketing agency. They're a lot of digital marketing agencies that you can choose from. A web design company that can suit your idea and SEO services that may help your journey to successful marketing campaigns.
2. YOU DON'T PLAN.
Flooded tasks, heavy workload, and stress in your job, most of the time, once a growing business explodes, the ratio of your task will also rise from your headcount since you are scaling up your business and would like to have a small company with great-quality service. Managing your schedule, planning tasks, and organizing the workload by prioritization are forms of digital marketing services. These can be called virtual assistants, but these digital marketing companies are so versatile that they will offer these services to you.
3. YOU'VE SEEN A DECLINE IN EITHER SALES OR LEADS.
A shotgun meeting, tons of messages in your inbox that you can't reply to on time, and many concerns from your audiences. Instead of a potential customer, since their inquiry was entertained last, they think twice about purchasing it. Digital marketing expertise will allow you to respond to and manage your social media accounts; they will be able to entertain all inquiries instantly and concisely. Most digital marketing agencies know all 6 forms of strategy, so they will be exhausting all their tools just to help your business grow.
4. YOUR WEBSITE HASN'T BEEN UPDATED IN MORE THAN TWO YEARS.
You might have the upper hand in web design and development but still need help handling the workload in these areas. You might be thinking about hiring a web design agency. They're still in your hands, so think that you are still planning the ideas, but they're the ones working on them, or you can suggest them to them as long as they maintain your website development and your website is updated.
5. YOU AREN'T TRACKING KEY ANALYTICS METRICS.
As business owners, we all know that "what gets measured gets improved." but if we can't identify these downsides, our progress will be stagnant. A creative agency should have a pack of ideas on narrowing it down and bringing the best digital marketing agency idea to come up with a solution. So think about hiring a marketing team that can handle these negative ideas with positive ones.
6. YOU LACK THE NECESSARY SKILLSET IN-HOUSE.
We always knew that "two is better than one" even thou we as a manager have a lot of ideas and creative thinking skills, we still lack the necessary skillset. A marketing team from a digital marketing agency will always have the skill set your company needs. An expert's idea would also be very effective in innovating your mind and expanding the range of your ideas on how to handle this stuff.
7. CONTENT IS OUTDATED, AND TRAFFIC IS DECLINING.
You can see the percentage of the progress on your page or in your business growth. Creating excellent content can lure audiences to boost your website's followers and viewers. None of these can be maintained, so your website traffic might slow down. These are just some similar business growth problems. There are a lot of content marketing writers that you can hire from the best digital marketing agency. These digital channels should help your company maintain its content and fast-phasing website traffic.
8. TIME FOR SOME FRESH IDEAS.
As we run through the company journey, we might need more ideas that may help our business outcomes be more effective. Getting ideas from young and skillful employees might be useful. Hiring from a full-service agency can get what you are looking for. We prefer getting new minds from an employee working in a field for a long time since a young and fresh mind is continuously updated on social media; these are much more open-minded and open growth, so skills are already given.
9. NOW THAT YOUR BUSINESS IS GROWING, YOU NEED TO ENHANCE YOUR REPUTATION.
From digital marketing company to internet marketing agency, we have already packed our skillset and are ready to endure the fast-phasing digital marketing world. Once we are at the top of the food chain, we need to enhance our reputation so all 6 forms will always be present.
Since we have the right digital marketing agency from the best digital marketing company, your search engine optimization will always be on the run so that we will consistently rank first on every search engine.